SILVER SPRING, Md.– The Red Sox have gotten off to a slow start, to say the least.
They went 3-8 in their 11-game road trip out West to start off the year and are now a troubling 3-9 following Tuesday afternoon's loss at the hands of a bad Blue Jays team.
I, along with many others, was appalled at the league office for the grueling 'damn you' schedule with which they awarded the World Champions, but it sure isn't an excuse for the way they've played so far.
I've tried to stave off any premature and overly-dramatic doubts that have developed in my mind watching the team play so far, telling myself, "Just let them get to Boston first. Just let them get their rings." But after a disappointing homecoming, I can't help but wonder and worry if this 'World Series hangover' thing is real.
I can't think of a better opportunity to break out of that proverbial hangover then the one presented to the Red Sox on Tuesday afternoon. It was the April home game at Fenway that Boston sports fans have come to expect on an annual basis- there were legends, trophies and rings. Heck, Gronk even came out of retirement for the game.
Gronk and the Pats in the BUILDING pic.twitter.com/VrscEKbW8H

— Section 10 Podcast (@Section10Pod) April 9, 2019
The 2018 championship team at long last- 11 days too late, Mr. Manfred- got their World Series Rings. And if the combination of World Series rings, Gronk, Lombardi trophies- SIX of them, for Christ's sake- and happy drunk Bostonians on a Tuesday at 2 pm doesn't fire you up as a Red Sox player, I don't know what will. The glorious ceremonies didn't inspire enough from these Red Sox, though, at least not yet, as we saw much of the same disconcerting brand of baseball.
Chris Sale didn't do much to mitigate the starting rotation's troubles to this point, allowing 5 runs on 7 hits in a mere 4 innings of work. He doesn't exactly exude confidence out there and definitely doesn't look like the man Dombrowski just paid $150 million to be an ace for years to come. After the game, he said, "Never in my life [have I felt this lost on the mound]." That's not something you want to hear from the man who is supposed to be the leader of what should-be a formidable starting rotation.
The perplexing thing is that the starting pitching, which was arguably considered to be the strongest link of a team looking to repeat as World Champions, has been abysmal while the bullpen, which lost its two most valuable arms, has been solid. Not great, but certainly better than we expected. We're fortunate that our band of bearded buffoons out the 'pen hasn't performed like the Nationals' bullpen, where Trevor Rosenthal has appeared FIVE times and gotten ZERO outs- a whole new previously undiscovered level of awe-inspiring ineptitude making for a, wait for it….infinite ERA.
But back to the Red Sox. The bats haven't been there really. And when you combine bad starting pitching with a stagnant offense, you get poor results, which is exactly what's happened.
Mitch Moreland has singlehandedly propelled the team to two of its three victories, so if it weren't for Mitchy-four-bags, the Red Sox could very well be a one-win team. Save the clutch, game-saving Moreland hitting, there have been few bright spots thus far. There is, however, still reason to believe in this team. Exhibit one:
Getting reacquainted with the Monster. pic.twitter.com/qf3KLj5zRm

— Boston Red Sox (@RedSox) April 9, 2019
Mookie Betts is a generational talent. J.D. Martinez may be the best pure hitter in the game. Chris Sale still has the stuff that has made him a perennial Cy-Young finalist (even if he is throwing 91 on the gun). And there's truthfully nobody I'd rather have as my manager than Alex Cora.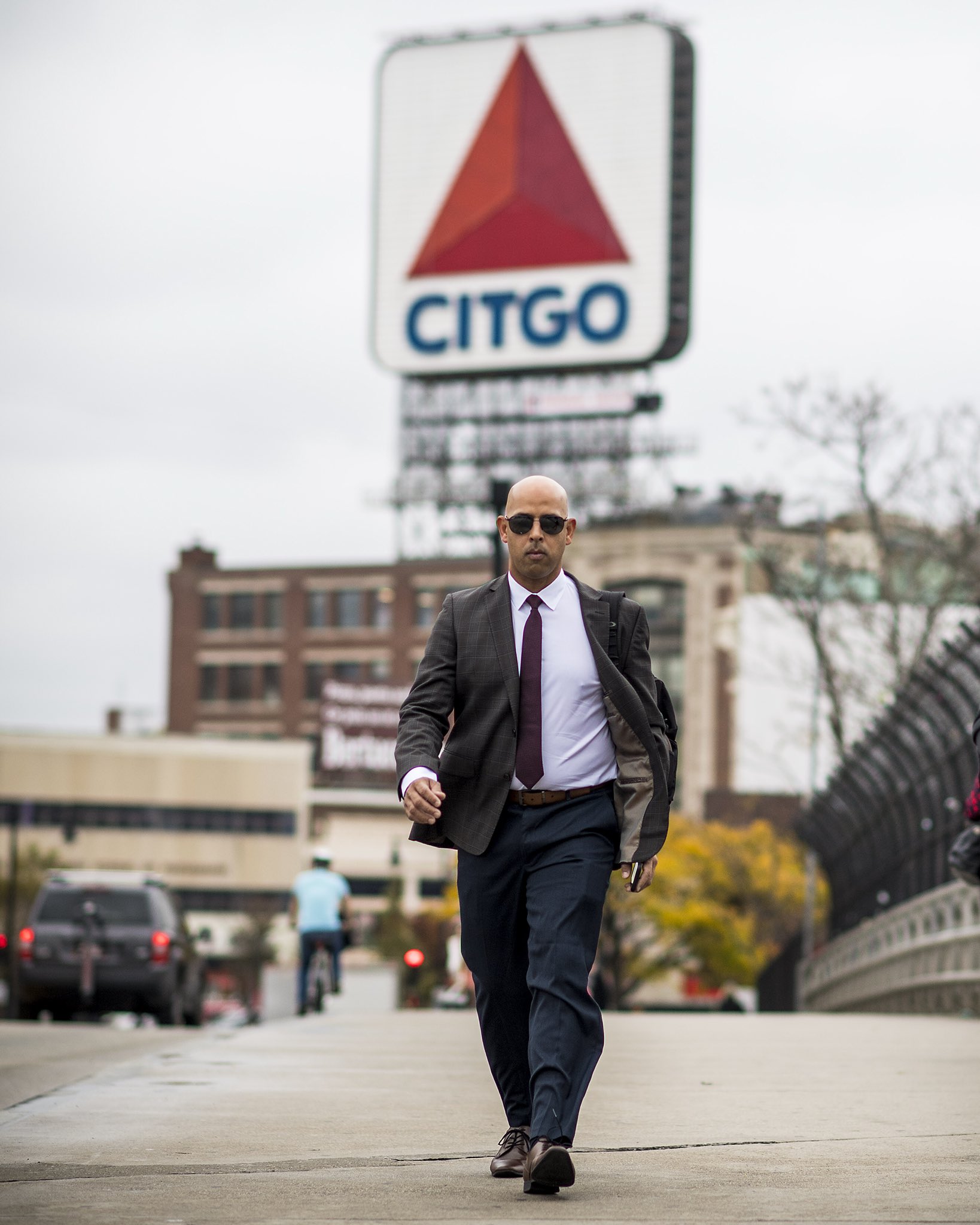 BIG MOOD. pic.twitter.com/gZZ3XnfI1R

— Boston Red Sox (@RedSox) August 3, 2018
The man is a bad man. There's really no other way to look at it.
I mean, this is the same team that won the World Series last year, minus the losses of Craig Kimbrel and Joe Kelly, both of which, I'd argue, were mitigated by finally getting rid of bum Drew Pomeranz. There's no reason why this team can't find that niche from last year and go on a run.
Whether the Red Sox like it or not, though, these loses count the same as they do in September in what's sure to be a heated division race, with the Yankees' talent materializing rapidly (5-5) and even the quickly rebuilt Rays, led by 2018 AL Cy-Young winner Blake Snell, making a statement out of the gate (9-3).
A whole season awaits, and there are sure to be plenty of ups-and-downs along the way. As I speculate just 12 games in, my thoughts are pretty much summed up by what Alex Cora said in his postgame presser following the team's ninth loss in twelve games: "Better offense, better defense, pitch better…we just gotta get better."
All facets of the game have been lacking thus far. Good thing for the Red Sox, the season is young and new. They finally have their hands, quite literally, on their rings which is good and all, but in a city of championships, dwelling on the past and the so-called 'World Series hangover' won't be tolerated for long. Hopefully having everyone in Boston on their ass will inspire some better all-around play.
Couple that with the fact that they finally get to stay put at home for a couple games and get comfortable, and maybe things will get rolling in the right direction for the 2019 Red Sox.